Tax Planning
At Charlene G Moffatt, PC we understand that navigating the many layers of tax policy and code can be overwhelming for individuals as well as businesses. Our team is here for you, whether you are an individual looking for tax advice or a business that's looking to increase the bottom line with additional deductions. Our CPA's will work one-on-one with you on tax planning and preparation, suggesting strategies to minimize tax liabilities, maximize cash flow, and keep you on track to meet your financial goals. Our expertise, experience, analysis, and thorough research allow us to work with our clients to optimize opportunities found in current tax law.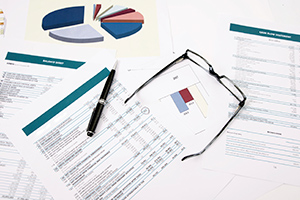 Tax Planning for Individuals
When there is a major event in your life, working closely with your tax professional can help you make wise decisions and minimize taxes. At Charlene G Moffatt, PC we work with our clients beyond tax preparation by providing guidance and suggestions to reduce taxes and plan for the future.
Some planning opportunities include:
Buying or Selling a Home
College Expense Planning
Buying or Selling a Rental Property
Loss of a Job
Divorce
Retirement Planning
Death and Inheritances

Tax Planning for Businesses
Tax planning is needed at all stages of a business life cycle. Our team can provide guidance that will assist you in driving your business to the level of success you deserve. When you partner with Charlene G Moffatt, PC our skilled Allen team will help you with everything from general tax filing services to year-round planning and financial duties. Let our knowledgeable CPA's assist you in keeping your financial data organized and up-to-date so that when tax season rolls around, the filing process is a breeze.
We help businesses prepare for:
Choosing the type of entity that best suits their business
Buying, closing, or selling a business
Equipment purchases
Hiring employees