Individuals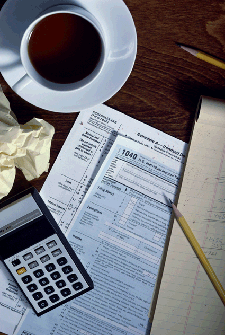 Charlene G Moffatt, PC is a tax preparation firm that understands the difficulties of preparing and filing your taxes. Our CPA's will work with you to navigate the new tax laws introduced last December in the Tax Cuts and Jobs Act, maximizing your deductions and putting into place effective strategies to reduce your tax liability. We are a small, friendly CPA firm that delivers personalized attention and exceptional support. We take the success of our clients seriously, and you'll appreciate our competitive pricing and flexible schedule.
Here are some of the types of returns we prepare:
Individuals – Form 1040
Trusts – Form 1041
Estates – Form 1041 and Form 706
Gift – Form 709
State Income Tax Returns
All returns are prepared and reviewed by a CPA in our office who will discuss the return with you prior to filing. We will review potential deductions to limit your tax liability for the next year and discuss how to adjust your payroll withholding or estimated taxes if you owe taxes or have too large of a refund. We pride ourselves in working closely with our clients to address their concerns. We electronically file our returns so not only will you will get your refund quickly, but your personal information will be encrypted and securely transmitted.
In addition to handling the tax preparation and filing from start to finish, Charlene G Moffatt PC is equipped to help if any tax problems arise. Some examples of the tax resolution issues we handle include:
Audit Representation
Tax Liens, Levies, & Seizures
Back Taxes
Non-filed Tax Returns
Offer in Compromise
If you would like more information about our Individual Tax Preparation Services please don't hesitate to contact us.